Pepperl Fuchs
Sensotronic System is one of the leading companies in India dealing most eminent brands of electrical & electronic devices & equipment. The company was established in the year 2009 by Mr.Dhaval Makwana.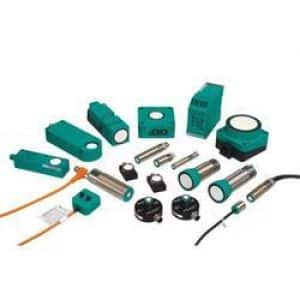 Pepperl Fuchs is one of the leading companies of the world and is a pioneer and an innovator in the sensor technology. The company has clients across 80 major cities on 6 continents of the world. We are one of the prominent pepperl-fuchs encoder Supplier of India.
Our exclusive range of products incorporate Ultrasonic Sensor, Slot Sensor, Label Sensor, Electromagnetic Relay, Connector Cable, Braking Resistor, Vibrating Fork level switch, Cable Float Switch, PID Temperature controller, Multi thermometer, Digital Pressure Gauges, Anemometer, Water flow meters (Domestic type) etc of diverse specifications and features.
The company makes innovative and qualitative products of an extensive range that are applied by the diverse kinds of industries. The products have outstanding features and offers excellent performance in a reliable and durable way. We offer the original products of this company on time. We are the leading pepperl-fuchs proximity switch supplier in the domestic market and supply them to the cities like Jaipur, Karnal, Mangalore, Nellore and Visakhapatnam.
We are also preferred for the reason that we are never in short of any product, of any of the brands we offer. We are very swift in bringing our clients with the newest launched products. We also provide timely after sales service which are done by our experts.